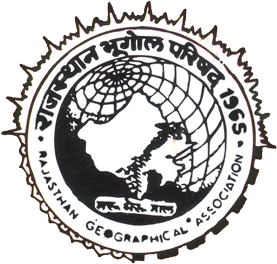 RAJASTHAN GEOGRAPHY ASSOCIATION (RGA)
48th NATIONAL CONFERENCE
ON
MANAGEMENT OF NATURAL RESOURCES &
SUSTAINABLE REGIONAL DEVELOPMENT
(Date 21 Jan. to 23 Jan. 2021)
FIRST CIRCULAR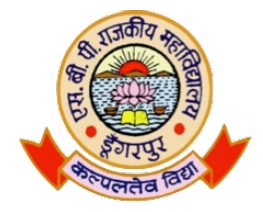 Organised By
Department of Geography,
S.B.P. Government College, Dungarpur (Rajathan) – 314001
---
An Invitation
The Rajasthan Geographical Association (RGA) is going to organize its 48th Annual Conference online for the first time. It will be hosted by the Department of Geography from 21 January 2021 to 23 January, 2021. The focal theme of the conference is "MANAGEMENT OF NATURAL RESOURCES & SUSTAINABLE REGIONAL DEVELOPMENT". All the members of "Geography Fraternity" including RGA life members and researchers from allied disciplines are cordially invited to present their research papers and participate in the discussion and proceeding of this 3-days event.
ABOUT THE CONFERENCE
"MANAGEMENT OF NATURAL RESOURCE & SUSTAINABLE REGIONAL DEVELOPMENT"
Natural resource management refers to the sustainable utilization of major natural resources, such as land, water, air, minerals, flora and fauna. Natural resources are utilized in ramified ways to satisfy human needs. However, both renewable and non-renewable resources are limited, therefore communities should offers pragmatic solution to protect and manage the natural resources through conservation and effective utilization. Climate change coupled with anthropogenic activities has aggravated the degradation and destruction of natural resources leading to acute problem of shortage in many regions of the world. The regenerative powers of many natural resources have been reduced to critical level that call for immediate policy and technological interventions. The recent advances in natural resource m a n a g e m e n t , p r e c i s i o n a g r i c u l t u r e , bio engineering, remote sensing, soil conservation and water harvesting have significantly impacted on judicious utilization of soil and water, the key natural resources. Therefore, this conference has been planned to bring together the leading academicians, scientists, scholars, industry experts and all the stakeholders to share their research findings, to deliberate on the future course of action for sustainable management of natural resources.
OBJECTIVES
The conference intends to provide a common platform for sharing knowledge and dissemination of the same among the researchers which will focus on:
Integration of the recent technological advancements in the area of natural resource management for sustainable
Integration of the green technologies for adoption and mitigation of climate
To provide a platform for the researchers and academicians to debate/ interact on sustainable natural resource
SUB THEMES
Climate Change and Enviromental Management
Management of Natural Resources: Issues and Challenges
Sustainable Development and Role of Urban Centers
Land Use, Mining Activities, Urbanization and Enviroment
Water Resource : Quality, Availability and Challenges
Sanitation and Waste Management
Migration, Regional Inequality and Territorial Hierarchy
Tribal Development: Issues, Challenges and Prospects
Soil and Water Conservation Techniques
Biodiversity Assessment and Conservation
Climate, Smart Agriculture & Protected Cultivation
Surveillance and Forecasting of Natural Resources
Role of R.S. & GIS in Natural Resources Management
Tourism and the Environment
Any Other Related Topic
S.B.P. GOVT. COLLEGE DUNGARPUR
Shri Bhogilal Pandya Government College, Dungarpur is a pioneer co-educational institute in the T.S.P. region of Rajasthan which provides higher education to the students coming from the rural and marginal sections of the society. The foundation stone of the college was laid in 1961 and in 1977 college was promoted to Postgraduate level. Presently, 9 PG Courses in Arts and Science faculties are running. More than 7000 regular and 8000 private students are enrolled in the college. The college has extensive infrastructure including well-stocked library and equipped laboratories with egalitarian academician etc. The college is affiliated to Govind Guru Tribal University, Banswara.
ABOUT THE DEPARTMENT
The Department of Geography was established in 1978 and later in the year 1979 promoted to the postgraduate department. It offers multiple optional papers, namely Regional Development and Planning, Urban Geography, Industrial Geography, Population & Settlement Geography, Industrial Geography, Transportation Geography, Environmental Geography and Social Geography. Since establishment, Department has a good academic output coupled with research activities. Objectives of department are enabling students with developed skills to think and analyze within the spatial-temporal framework and assist students to understand mechanism and function of nature: Geo- Bio- Anthroposphere, skill development and capacity building among students to engage themselves in agro-horti sector; social service and campaign for development and other economic entrepreneurship, enhancing logical and reasoning capacity of students through choice based syllabi to have a competitive edge in NET/JRF/SET and competitive examinations, to guide them to attain leadership skill and real-life- &-on-field problem-solving skill through field visit and survey, intertwine traditional knowledge with modern tools for excellence with an aim to connect roots with shoots. The department is very rich in term of equipment and students strength. It has an intake of 60 students at Postgraduate and 900 at Undergraduate level.
Eminent alumni of the department are Dr. H.C. Roat, Dr. Ansarul Haq, Dr. Abdul Shaban, Prof.
R.L. Garasiya, Dr. H.C. Lohar.
DUNGARPUR: THE HOST CITY
Dungarpur district is named after "the town of Hillocks". The town of Dungarpur itself is said to have been a Bhil "Pal" or a hamlet of "Dungaria", a Bhil Chieftain. It is located in the southern part of Rajasthan between 23° 20′ and 24° 01′ north latitude and 73° 21′ and 74° 01′ east longitude. The city participated in the cleanliness drive and got the first rank in ODF city category in 2018 in Rajasthan and also got 7th rank in Swachh Survekshan report 2019 in all India level. The temperature during winter generally remains 15°C to 22°C. The city is well connected by a road network with Udaipur, Rajasthan (105 Km.) and Ahmedabad, Gujarat (180 Km.). The nearest Railway station is Udaipur City station and airport is Dabok (Udaipur) (123 Km.).
RAJASTHAN GEOGRAPHY ASSOCIATION (RGA)
The Rajasthan Geographical Association is the oldest state-level geographer association in India. It was formed in 1965 at the time of first academic conference of Rajasthan Geographers organised by Department of Geography, M.L.V. Government College, Bhilwara which later on became the permanent headquarter of the association. The association was registered in 1971 under the Rajasthan Societies Act 1958. Its monogram was designed and adapted by three keywords Maru, Meru & Mal i.e. Desert, mountain and plateau, which not only summarizes the Geography of Rajasthan but also reveals the cultural pattern associated with three major types of natural landscapes of the states. Despite financial constraints, the association holds its natural conferences regularly in the various colleges and universities of the state of Rajasthan.
CALL FOR PAPER
The organizers invite research papers from all interested academicians and researchers in the 48th RGA Conference on "MANAGEMENT OF NATURAL RESOURCES & SUSTAINABLE REGIONAL DEVELOPMENT". Participants intending to present paper(s) are requested to send the abstracts (in soft copy) through E-mail upto 10 January, 2021. Abstract without registration fees will not be printed in book of abstract. The full length paper (soft copy) should reach the Organizing Secretary strictly by 15 January, 2021. The acknowledgement about acceptance of paper will be send on or before 15 January 2021. The "Young Geographer Award" will be awarded for best research paper by the participant below the age of 35 years and for the participation in it please mention "Young Geographer Award" on the abstract. The paper will be accepted in individual capacity.
LAYOUT OF ABSTRACT AND FULL PAPER
Text-(in English) Normal, Font-Times New Roman with Font Size – 12. (In Hindi) Font- Kruti Dev010 with Font Size-14.
The Abstract must clearly indicate the problem, methodology and findings of the work within 300
Keywords- 4 to 5
No Abstract will be accepted after 10 January,
Registration Fee Details
Souvenir and abstracts with Certificate (Hard Copy) will be send by speed post. The selected full papers will be published in conference proceeding book with ISBN and authors shall have to pay RS.1000/- extra towards publication charges.
Registration Link :
https://forms.gle/zEsFnfaikk4NhtuY8
MODE OF PAYMENT
Registration Fee can be paid through RTGS/ NEFT/Net Banking or Bank Draft. Bank Draft should be drawn in favour of 48th RGA National Conference, payable at Dungarpur. Bank transfer should be made to the AXIS Bank, Dungarpur.
| Name of Bank | Account Number | IFSC Code |
| --- | --- | --- |
| Axis Bank | 919010057384722 | UTIB0001428 |
*Participants are requested to become Life member or Annual member of the RGA. If not a life member, annual fee of Rs. 300/- or life membership of Rs. 4000/- has to be paid together with membership form.
IMPORTANT DATES
Opening Registration Abstract : 11 December 2020
Deadline for Abstract Submission : 10 January 2021
Full Paper Submission : 15 January 2021
Confirmation of Acceptance : 15 January 2021
Confirmation Date : 21 to 23 January 2021
ORGANISING COMMITTEE
Patron
Dr. Arvind Sharma
Chief Advisor
Mr. R.S. Meena
Organising Secretary
Mr. Atul Parmar
Co- Organising Secretary
Dr. Savitri Patidar
Advisors
Dr. D.K. Meena

Mr. U.K. Singh

Dr. G.S. Meena

Dr. G.L. Ninama

Dr. Yogita Ninama

Dr. Shashi Parmar

Dr. Yogendra Deora

Dr. Nimesh Choubisa

Dr. K. C. Nayma

Smt. Abhilasha Jain

Mr. Vinod Khuriwal
RAJASTHAN GEOGRAPHICAL ASSOCIATION, BHILWARA
EXECUTIVE COMMITTEE : 2019-2020
Patron
Prof. Mohi-ud-din Sheikh
President
Dr Naresh Malik
Vice – President
Dr L. S. Jhala and

Mr B. S. Gurjar

General Secretary
 Dr. S. S. Bhatt
Joint Secretary
Dr. U. K. Choudhary
Treasurer
 Dr. S. K. Jangid
Editor (Annals)
Dr. R. N. Sharma
Organising Secretary
Mr. Atul Parmar
Executive Committee
Dr. D. S. Chouhan

Mr. B. R. Meena

Dr. K. S. Rathod

Dr. Dharmveer Gurjar

Dr. B. L. Gupta

Dr. Hukmaram

Dr. Kuldeep Malik

Dr. S. C. Jat

Dr. D. S. Chouhan (Ex President)

Mr. Nemichand Garg (Ex Organising Secretary)
CONTACT DETAILS
Mr. Atul Parmar
(Organizing Secretary)
Department of Geography
SBP Government College, Dungarpur, Rajasthan, India
Pin -314001
Mobile No:-9928992172, 9461119682
Email: – [email protected]